today is such a somber friday; why are fridays so oddly depressing for some reason? i really resent it.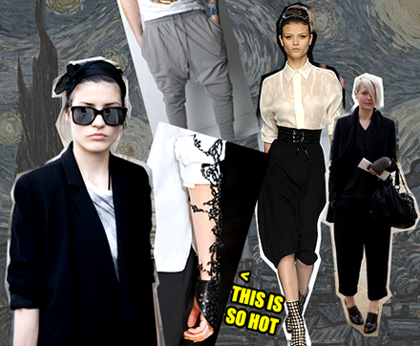 [pictures from: background from this google match, l-r: garance dore, men's rag, dries van noten s/s 09, and i -think- the sartorialist?]
hope your friday is better than mine,
cindy
p.s.: so guys, seriously. where can i find myself a pair of drop crotch pants that won't run me totally broke? suggestions? anyone? bueller?