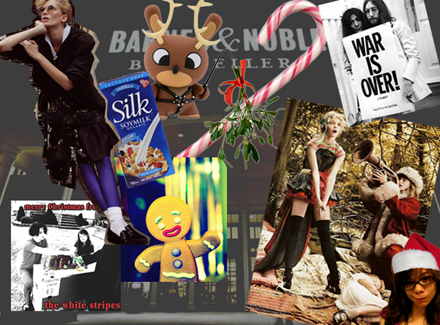 [john & oko, shrek gingerbread man, faking fashion spreads, kidrobot's dunny ornament, silk soy, white stripes christmas album, mistletoe, totally random person whom i don't know, candy cane!]
today feels like a really good day to bask in day-after-snow-storm-in-new-york snow and dwell obnoxiously in barnes and noble and dream of fashion. more posts later after my mid-day excursion with boyf...
love,
cindy
p.s.: omg it's finally winter break. it felt like it took about ten decades to come.