on the way to the doctor's office today: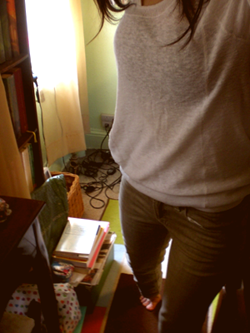 [cotton target shirt, gap tank top, h&m black lace tube bra, uniqlo copper skinnies, freaky bracelet. sorry for the lame pictures. i've been living without a full length mirror for the past 16 years.]
i'm feeling a little bit better than i felt yesterday. maybe i just have a bad case of bronchitis? hmm.