so today i randomly suggested to my boyfriend this idea to dress up as the 'wild things' & max from 'where the wild things are.'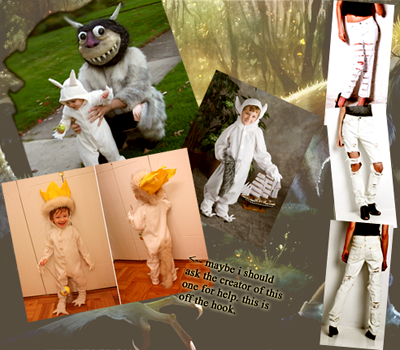 [got all of the costume pictures from google, background from terrible yellow eyes, & jeans pictures from oaknyc]
i'm having some issues with the fact that i have only found costumes for very cute children around 4 yrs old & younger. looks like i might have to make the costume myself...
i am an embarrassment to 16 year olds worldwide.
...i'm sorry for this semi-lame post. will be posting about the progress of my jeans, which have finally been dyed poorly, tomorrow. i'll work on customizing them in the a.m. hours.