i snapped some pictures of the ~purple jeans~ this morning for you guys to see: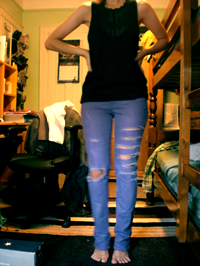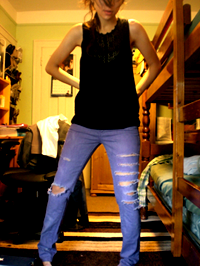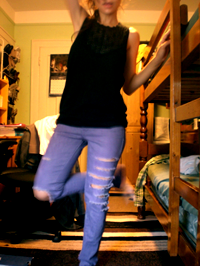 (forgive my messy room.)
this is what they look like right now. i'm trying to decide whether or not i want to keep them in coffee for a couple of days for a more rustic look, but i haven't decided yet!