'lola' by the kinks has been in my head all day. Isn't that song really weird?
i felt inspired today by coca-cola: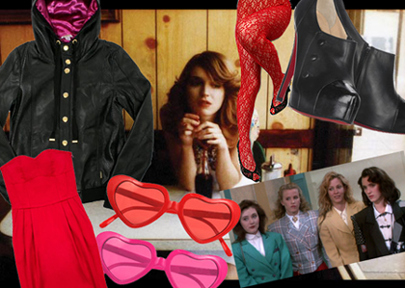 [background from
foto decadent
. l-r:
kidrobot hooded leather bomber
,
sweetheart bustier dress
,
heart sunglasses
,
screencap from heathers
,
christian louboutin moro shoe boots
,
gisella lace luxury tights
]
i don't know why, but i always associate coca-cola with a mix of lolita innocence but secretly tough bitch, if that makes any sense at all.
what do you associate coca-cola with?
hope your day is grand,
cindy
p.s.: i'll blog some more very soon, i swear!