my once-super-punk cousin let out a squee of joy today when i told her that i wish i could wear black all the time.
my latest inspirations: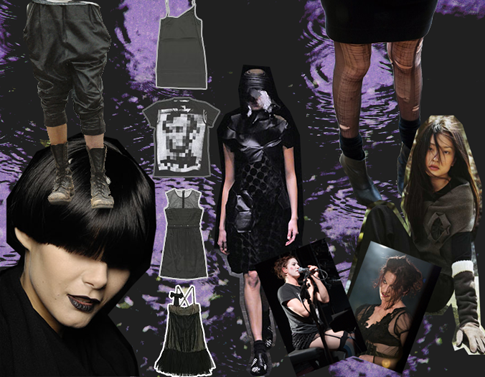 [photo credits: www.aloharag.com, www.thesartorialist.com, www.style.com, fotodecadent.livejournal.com, & google searches of amanda palmer.]
i also
dyed my hair
almost black last saturday to go with the scene. ;]
stay chill,
cindy
p.s.: for the american celebrators-- happy thanksgiving!