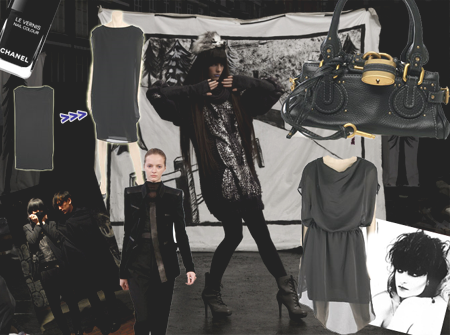 [pictures from: dropsnap.jp, nylon.com, aloharag.com, fashion156.com, sephora.cm, and google.]
what's a cheerful new year if it isn't black?
love,
cindy
p.s.: isn't it cool when you see a thumbnail on a website that looks really weird and makes you go 'wtf?' and then you see it on the mannequin and it's hypnotizing? i love when that happens.
p.p.s.: I HATE BEING SICK!