boy meets girl, jimmy eat world
but schlep eats pills 'till he's all out.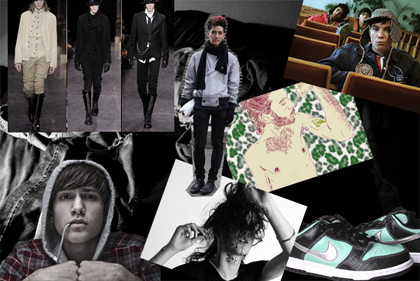 [pictures from: eatsleepdraw.tumblr.com, thefashionspot.com, hedi slimane's diary, flickr.com, and e4.com]
i wish more men dressed like the new ann demeulemeester line. sweet jesus.
has anyone watched new skins? it's okay so far, i think. it looks like it has potential to get better. but i have old cast nostalgia. :[
have a chill week,
cindy
p.s.: what the hell at my stupid layout, i can't get it to work! i think it's time for a new one.