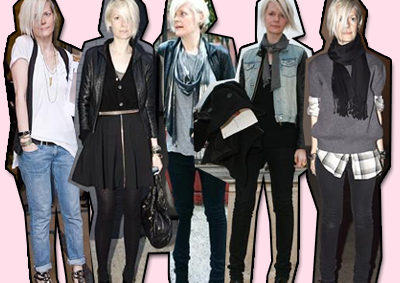 pictures primarily from the sartorialist
for such a plain color palette, she manages to come up with creative looks all the time. i mean, imagine trying to pimp out black & white & grey (& the occasional denim) all day everyday. i dig, kate. i dig.

hope your day has been chill.
love,
cee

p.s.: have i mentioned that i wish i could rock her haircut?